Modified on: 04/08/2022
WHAT OUR CUSTOMERS HAVE TO SAY ABOUT JUSTBOB!
Are you considering buying CBD cannabis on JustBob, but would first like to read reviews on selling legal marijuana? We understand you correctly because it is essential to know the quality of the products and the level of satisfaction of other customers before buying CBD online!
For our part, we can tell you that the shipments from our shop are super-fast, with CBD weed of excellent quality (organic and legal) and CBD rich and fragrant cannabis buds. But what do those who have bought marijuana say about Just Bob?
We want to quote you both reviews about our service and reviews about our cannabis varieties.
Keep reading them, and you will discover them all!
Read also: CBD effects: what are they and why are they important?
Legal marijuana: opinions on Just Bob
Here are the customer reviews from our Just Bob shop (you can find them on Trustpilot and they are all verified reviews, i.e. from an actual purchase):
Alice writes: Serious and reliable site, everything I have taken has been well appreciated, and to date, I only receive top products from them. The only defect – not their fault of course – is the transport, the UPS are perpetually late, but in any case, nothing that can devalue the seriousness of the site and those who run it. Excellent … Keep going!  
Here is Robert's opinion: Always punctual and precise. Always high product quality  
Francis' opinion: Trusted supplier. They always dispatch the parcel within 12 hours, and it often arrives earlier than expected—outstanding product quality.  
… And here are comments from another Francis: Excellent service. Delivery within 24 hours of the order, excellent product at an incredibly competitive price. Customer service is also perfect. After an email from me, they responded within an hour, and after a short time, the problem was solved. Congratulations!  
Matt also emphasises his experience on our site: BRAVO: Easy purchase, excellent quality and immediate delivery.  
… And Christian on the products and the efficiency of our customer service: AT THE TOP !!! Punctual deliveries, excellent quality products and they respond quickly to any questions or reports … what can I say … fantastic!  
Marcus tells us about a small setback due to an error (immediately resolved): Excellent all quality products delivered quickly. I had a problem with a parcel because one of the products was missing, contact the support centre, and they sent everything to me the next day without a fuss. Although there was a tiny problem in one situation, I am delighted especially with the speed of delivery, courtesy and quality of service.  
And Erik gives us 360º feedback: JustBob is exceptional. Excellent product and quality, and that is the most important thing. The site is working very well, and I would like to highlight the kindness and professionalism of the customer service team who respond quickly to any request or doubt, even on Sundays! Nothing else to say: perfect!  
Lukas also mentions our customer support service via Facebook Messenger, which we recently set up and which gave us great satisfaction from the start: professional, fast and excellent service! Congratulations also for the Messenger service.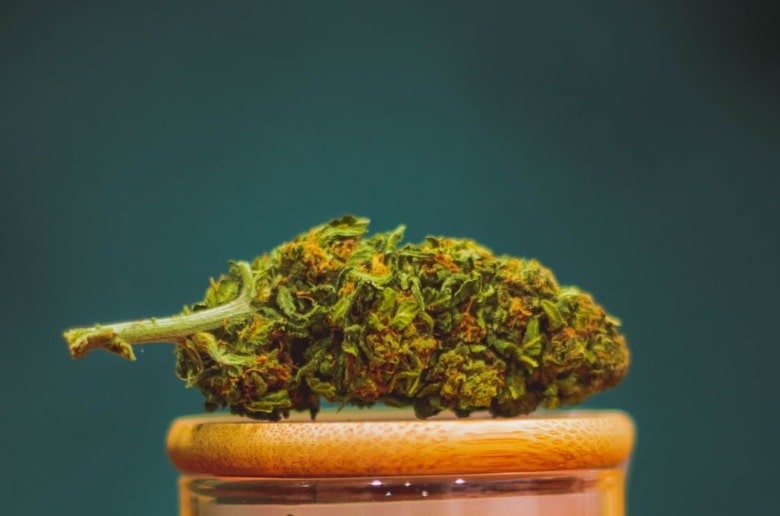 As you can see, the opinions of our customers are very positive and make us even more proud of the work we do, and the commitment we put into every order of legal cannabis, legal hash and CBD oil.
Now let's see what our customers think of the CBD cannabis strains in our shop!
Read also: Cannabis bubblegum: characteristics, aroma and effects
What customers think about JustBob CBD weed
As you may know, the CBD weed strains in our shop are organic and comply with the European and British law, as they all have THC values below 1%. At the same time, however, they are rich in CBD, intensely aromatic and very much appreciated by our customers!
Here are the opinions of people who have tried the most famous cannabis varieties in our online shop (you can find them directly in the product sheets of the site):
Opinions on Bubblegum
Phillip: Excellent! Good sweet and resinous flavour, instant relaxing effect. I recommend it!  
Brian: Tried on the first order, very typical smell, very relaxing and refreshing. The small quantity is convenient, excellent value for money. Variety to consider when shopping. To be recommended!  
Meghan: good quality, better than the rest in circulation.  
Luke: I prefer Gorilla, but it's also a great product.  
John: beautiful, excellent and fragrant  
Sarah: Very good, fruity, I'm very critical, but I haven't found any negative aspects, perhaps for those who use it a lot, it's disgusting after a while, because it's very sweet.  
Paul: Great idea, the smaller heads at a lower price, I only take those!
Opinions on Gorilla Glue
Tina: Great! So far, this is my favourite CBD.  
Anita: Delicate but also dense. It has beautiful, large CBD buds.  
Stephanie : The last time I ordered, I had big fragrant heads
Lukas: maybe the best I've tried here and elsewhere  
Arthur: the 100g arrived safely; they smell and look fantastic.  
Laura: I often take 20g, and I love it.  
tom90: First experience with JustBob and I must say it won't be the last, fast shipping and excellent quality grass, especially Gorilla Glue weed and my favourite, an intoxicating scent.
Opinions on White Widow
Mark: I almost always take these genetics in honour of the good old days, great!  
Myriam: Maybe the best of the GlassHouse collection  
Mary: I particularly like the smell it gives off.  
Luke: very compact and resinous so as not to be indoor  
Peter: I often use it to fall asleep, one of the best CBDs, in my opinion.
Opinions on Melon Kush
mel86: Very good. It has a crazy smell… I wake up in the morning, I open the box, and I take a breath to start the day.  
Jack: I bought 100g, and it was great to receive the parcel, thank you.  
Tony: It surprised me positively, clear and fragrant.  
David: I often buy this genetics, clear and fragrant. You can see that it's not an indoor crop, but it's an excellent product all the same.  
Claudia: Now, I always choose Melon Kush CBD.
Opinions on Sweet Berry
Lena: Probably my favourite, with a delicate flavour and aroma that even makes opening the jar pleasant.  
Frank: A variety that is exaggeratedly reminiscent of the red fruits to which the name refers, the smell it gives off is indeed that of red fruits. Extremely relaxing despite being grown in a greenhouse, it is delightful. I don't give it 5 stars because the second-order (maybe the batch) was slightly different from the first, which I found much better. However, the courtesy and assistance of customer service are outstanding.  
Sean: I was positively surprised, this is the first time I have tried CBD flowers, and I liked it very much.
Carl: I've always liked this variety very much.  
Martina: sweet and delicate as I love it.
Rated 4 out of 5, Alberto on 15 October 2019: excellent for going to sleep
These are some of the legal cannabis varieties most purchased by our customers, but on Just Bob, there are many more! Check for yourself and try the ones that best suit your tastes … And of course, let us know what you think, both in our CBD online shop and on Trustpilot!
We look forward to hearing from you!