Modified on: 13/05/2023
DO YOU WANT TO KNOW WHERE YOU CAN SMOKE CANNABIS IN THE USA? DISCOVER ALL THE AMERICAN STATES WHERE MARIJUANA IS LEGAL.
---
A strong paradox characterizes the United States: in the USA, the prohibition against cannabis use started with the Marijuana Tax Act approved in 1937 by President Franklin D. Roosevelt.
The legalization movement also started in the United States, with California's decision in 1996 to legalize its therapeutic use.
As with prohibition, the legalization movement then spread to the rest of the world.
In 2012, a referendum was held in the states of Colorado and Washington to make the use of CBD weed even for recreational purposes: the decision to legalize cannabis has since fallen entirely into the hands of individual states while in general the consumption of marijuana remains illegal. At the federal level, it is creating many inconveniences.
Read also: Legal sativa hemp: everything you need to know about it
American states where smoking marijuana is completely legal
The 2012 referendum in Colorado and Washington brought a breath of fresh air in the panorama of pro-legalization movements, representing the first and real success in the reintegration and restoration of a pre-prohibition situation, where production, sale and marijuana use was not subject to any restrictions and limitations.
Currently, the states where cannabis is entirely legal are:
Colorado and Washington, as mentioned, following the 2012 referendum;
Alaska, Oregon and Washington DC also held a referendum in 2014, fully legalizing the use and sale of recreational marijuana;
California, Massachusetts, Maine and Nevada joined with the poll of November 2016;
Vermont was, however, the ninth state to fully legalize cannabis and the first in the world to do so through parliamentary terms, with the decree of January 2018;
American states where the medical use of cannabis is legal
To the nine states in which marijuana is entirely legal, 25 were added in which it is legal for therapeutic purposes but not for recreational use.
Of these 25 states, in turn, there are 12 which also allow the medical use of cannabis with a THC content of more than 1%, while 13 % is the therapeutic use to legal CBD Buds only.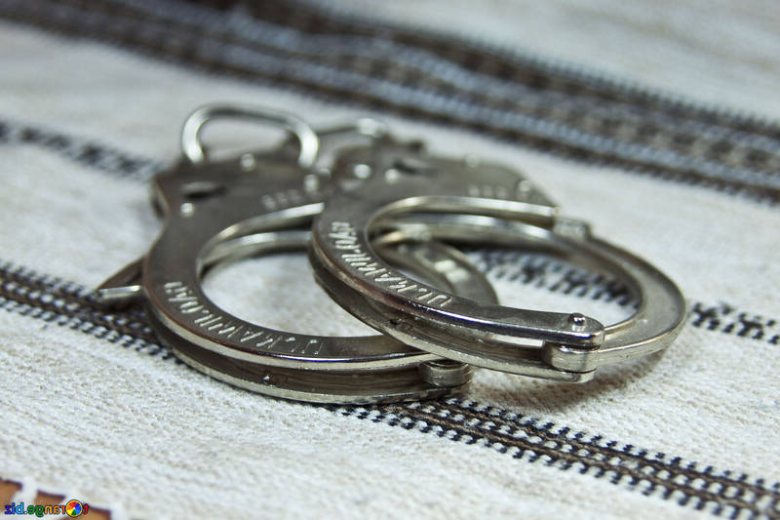 States with more permissive regulation are:
Montana;
North Dakota;
Michigan;
Pennsylvania;
New Hampshire;
New Jersey;
West Virginia;
Louisiana;
Arkansas;
New Mexico;
Arizona;
Hawaii.
Those that, however, limit medical use to CBD cannabis only are:
Texas;
Oklahoma;
Alabama;
Georgia;
South Carolina;
Tennessee;
Kentucky;
Virginia;
Indiana;
Wisconsin;
Iowa;
Wyoming;
Utah.
There are also states in which the processes of decriminalization are leading to progressive legalization of medical use:
Florida;
Mississippi;
North Carolina;
Maryland;
Delaware;
Connecticut;
Rhode Island;
New York;
Minnesota;
Illinois;
Missouri.
Above all in these states, the debate on legalization remains particularly active, and it is not at all implausible to expect a turn towards full legalization through parliament, as happened recently in Vermont.
Read also: White Widow marijuana: all you need to know about it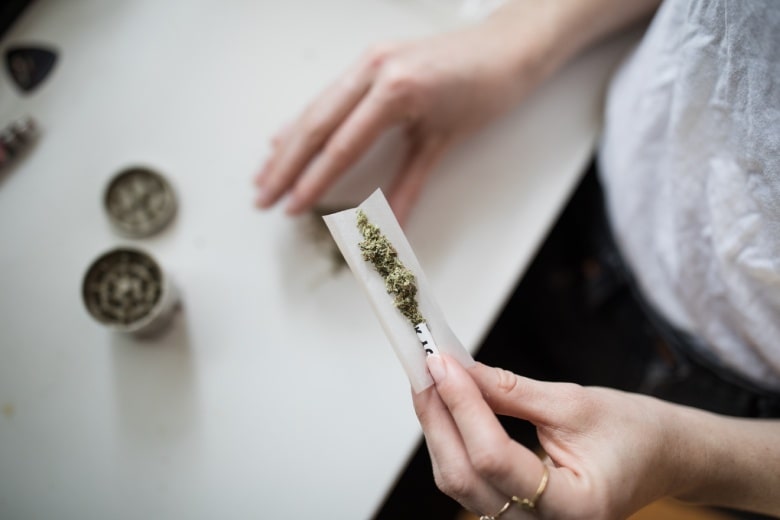 American states where cannabis remains illegal: the red trident.
However, three states in the US which still resist. A strenuous resistance to the legalization movement, preferring to remain on prohibitionist positions:
South Dakota. Despite an active community in favour of legalization. Despite attempts by the government to pass laws in favour of decriminalization. These states all failed due to lack of participation and public opinion which, on the whole, was strongly opposed. The latest of these initiatives, the collection of signatures that started in 2017, managed to obtain the approval of just 15,000 citizens, insufficient to hold a referendum;
Kansas, indeed the state in which the penal consequences are more severe: the possession of marijuana can lead to a fine of at least 2,500 dollars and potential imprisonment for a year. The country legally recognizes the trade of CBD oil, but since every product derived from cannabis also contains only traces of THC, in reality, every derivative of hemp is banned by the state;
Idaho, likewise, has seen numerous attempts to initiate a gradual process of legalization but no one has ever been able to find the favour of the population: the last motion to legalize CBD oil, in April 2015, ended with a net refusal of parliament;
The state of Nebraska is to be added to the red trident. Although it still considers the medical and recreational use of marijuana illegal, has for years implemented a process of progressive decriminalization of the use and possession of modest quantities of cannabis for personal use, moving much closer to European tolerance policies.
The main difference between the European and American legalization movements lies in the different objective: while, in light of what has been said, it is clear that the legalization in the United States is aimed at liberalizing personal use and production, also considering cannabis with high THC content as useful for therapeutic purposes.
In Europe, however, there is still a lot of sceptics towards the complete liberalization of marijuana, especially for recreational purposes. Most of the law decrees, not only that of December 2, 2016, in Italy, concern industrial hemp and the promotion of its production, for commercial and industrial purposes.
In Switzerland the maximum of THC in CBD legal marijuana is 1%, but the pre rolled joint is legal too (if they respect the law of 1%).
Tolerance towards recreational cannabis and CBD Flowers use affects a few countries and is mostly confined to specific locations (Dutch coffee shops or Spanish clubs).