Modified on: 26/07/2023
WHEN LIGHT MARIJUANA COMES TO LIFE IN UPPER PIEDMONT, CLOSE TO THE VAL D'AOSTA.
---
Are you a cannabis connoisseur and would you like to try the fantastic Mango Haze CBD cannabis? Excellent choice!
It is, in fact, a variety highly appreciated all over the world and primarily known for its high cannabinoid content (the legal version in Italy has quantities of CBD higher than 19.5%, while the non-weakened version has an average THC of 24%).
Not only that: its tropical aroma and its exotic fruit flavour, including mango but also papaya.
As for the appearance, the gems of the Mango Haze are medium in size and green in colour, often very light, accompanied by orange and red shades given by the vast presence of pistils.
But how did this CBD buds variety come about?
Read also: Mango Kush Marijuana: are you ready?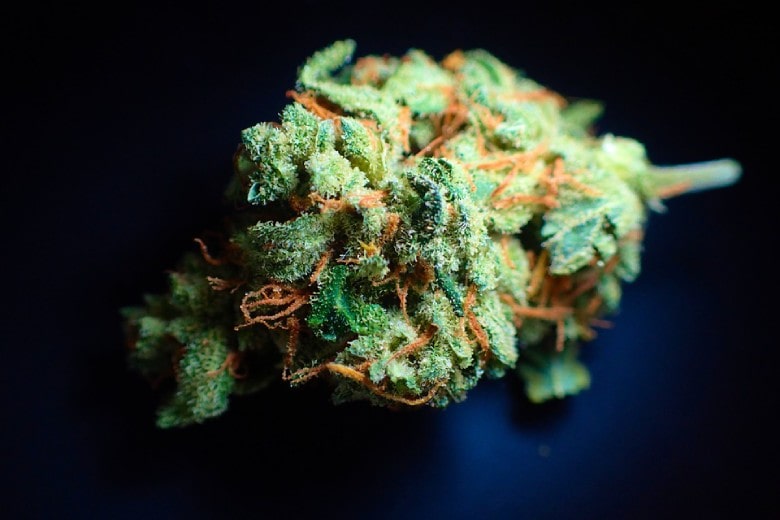 The origins of the legal Mango Haze
Mango Haze marijuana was born from the cross between Skunk # 1, Northern Lights # 5 and Haze. Three cannabis strains that are very renowned and used to create new varieties (for example Classic Haze was also used to give origin to California Haze ).
Here are the characteristics of the parents of this strain, from which it inherits most of its peculiarities:
Skunk # 1: is a hybrid strain that has influenced the cannabis market on a global scale, giving rise to a horde of Skunk crossbreeds since its first flowering (in the late 1970s). Sacred Seed Co. originally bred Skunk # 1 using different genetics from all over the world. The Afghani, Acapulco Gold and Colombian Gold varieties have been crossed through an intricate selection process that has spanned several generations. Finally, the mother genetics of countless cannabis hybrids was born. It is a very powerful variety, with lime green buds rich in resin and orange pistils.
Northern Lights # 5: with a spicy and decisive flavour, this 70% Sativa cannabis provides a very intense brain effect that seems to increase sensory awareness. Its name, which means "Northern lights", derives from the shades of colour that the CBD Flower take, which often turn towards silver-ice. A colour determined mainly by the thick layer of trichomes, which also define the high content of cannabinoids.
Haze: it is together with Skunk and Kush one of the pillars of cannabis, used to create much genetics. Born in the seventies, it is also known as Original Haze or Classic Haze. It was created after years of work (and numerous tests) from the crossing of multiple species, including Acapulco Gold, Columbian Gold and other varieties from India and Thailand.
Born from the combination of Skunk, Northern Lights and Haze, our legal Mango Haze is grown in Italy, precisely in high Piedmont right on the border with the Aosta Valley. The place of cultivation is not a problem for this cannabis strain, which well resists the low temperatures and atmospheric agents that other plants can suffer from.
Read also: Introducing the Northern Lights cannabis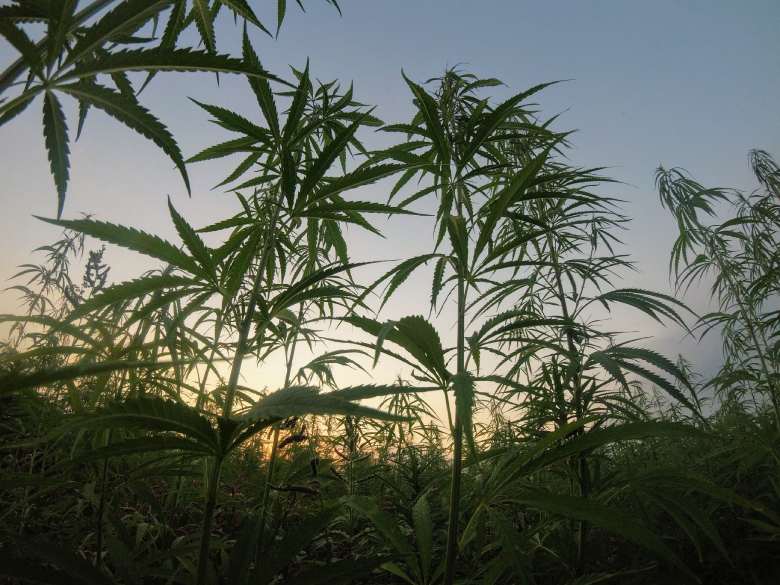 How is CBD cannabis Mango Haze grown?
Mango Haze cannabis is not a simple plant to grow or, better; it is not suitable for those impatient growers who cannot resist blooms lasting more than 10 weeks.
Its flowering tends to lengthen a bit thanks to its cannabis Sativa genes, but it is relatively short compared to other plants with similar genetics.
Since the complete maturation of the CBD bud can last beyond 10-11 weeks, if grown indoors it is necessary to bring it to the flowering phase as soon as the seedlings are a few days old. It is usually possible to collect large and resinous flowers after 70-80 days and have a production of about 400g / m2 in optimal conditions.
Outside we recommend the use of a greenhouse, as its flowers do not ripen before October.
It is precisely the method used by the company that produces our inflorescences! The Greenhouse cultivation allows Mango Haze seedlings to receive natural light (artificial light is used only during the initial phase of the life of the cannabis seeds, to initiate the best cultivation) and at the same time develop at best.
In a greenhouse, plants can become up to 3 meters high and develop fantastic resinous CBD flowers, with a production yield of up to 600g / m2.
That's not all: the cultivation is entirely organic, and this gives the best quality to the flowers you buy. The non-use of pesticides, chemical fertilizers and other harmful products creates an extraordinarily healthy and excellent product.
Its intense fruity aroma is combined with its sweet mango and papaya flavour, and its super relaxing effects are perfect for relieving stress and fatigue in dark periods.
Mango Haze is a cannabis strain with noble origins, with a truly unique scent, flavour and effects. Let yourself be surprised by its round-shaped flowers and the intoxicating aroma of tropical fruit and buy it now on justbob.ch!