Modified on: 28/11/2023
FRANCO LOJA. THE UNIQUE STORY AND QUOTES FROM THE MARIJUANA MAKER OF THE LEMON CHEESE.
---
Are you looking for a variety of CBD weed with an exceptional aroma, very different from all other types of cannabis? Then Lemon Cheese is the one for you.
It has a powerful smell, with bright citrus tones among which, of course, lemon stands out. Even the taste is very decisive, floral … You will not be surprised to read that it is particularly reminiscent of lemon trees in bloom.
The aspect is also noteworthy: the buds are of a very light green, which turns to yellow thanks to the strong presence of resin (which determines the amounts of CBD greater than 19%, therefore decidedly high).
The creator of Lemon Cheese is the late Franco Loja, so much so that this fantastic variety is also known as "Franco's Lemon Cheese".
But what is the story of Loja? Let's find out together.
The story of Franco Loja, creator of the Lemon Cheese marijuana.
Franco Loja, who died prematurely at the age of 42 on January 2, 2017, was an Italian activist, naturalist and documentary maker. Franco was part of Green House – the famous CBD Flower seed bank owned by Arjan Roskam – known for sharing information about the strains and their cultivation through his Youtube channel.
Green House has been awarded several times in various events, developing dozens of strains during the management of its Coffee Shops in Amsterdam.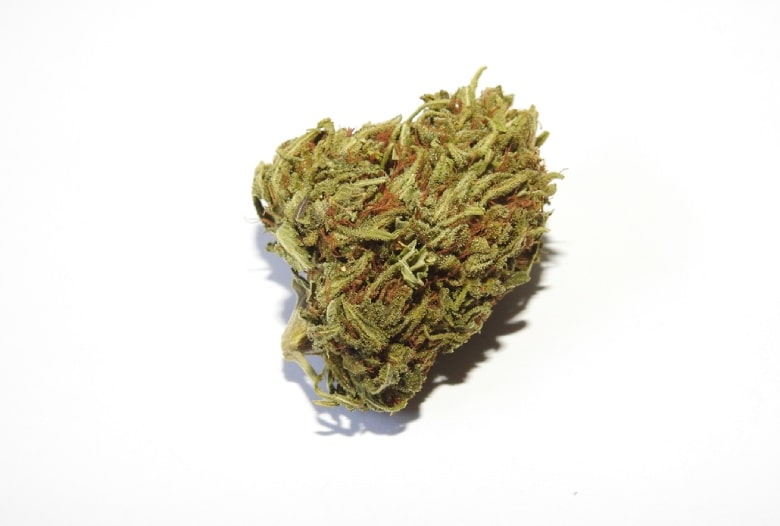 In 2008 Roskam and Loja founded the Strain Hunters group, literally "stalk hunters"!
SH has developed a series of documentaries on endemic varieties and cannabis cultivation around the world, visiting exciting places such as Morocco, Colombia, Congo, the Caribbean and much more.
Franco and Arjan filmed hundreds and hundreds of cannabis plants in their natural environment, meeting the growers and telling us about the main aspects of growing hemp in each country. They also developed an exciting range of Strain Hunters seeds, offering new genetics to farmers all over the world, including the very famous marijuana Lemon Cheese.
As you can imagine, Loja was a great traveller. He moved steadily from one place to another, and it was not strange to see him visiting farms in Canada, sleeping in an African taxi and relaxing in some clubs in Barcelona in the same week.
He was a very active member of the CBD cannabis community, always ready to share good collaboration and information at the countless fairs and events he attended. For this reason, Franco had many friends and fans, humbly sharing his passion with anyone ready to spend a few minutes with him.
In 2007 Franco had fallen in love with Africa and its people. His passion for the plant and for the people who worked with cannabis earned him immense love and respect for Africa and Africans.
After 150 round-trip flights to the African continent, in 2016 he decided once again to go to the Congo despite the dangerous political collapse that was taking place at that moment.
The saddest part of this story is that Franco's goal was to assist locals in developing a CBD-based oil for the treatment of malaria, a disease whose prevention is desperately underfunded because it mainly affects the poor.
But unfortunately, Loja fell ill with the disease she wanted to defeat. This man of the high nobility of mind died of malaria at just 42 years old in 2017, while returning from his journey.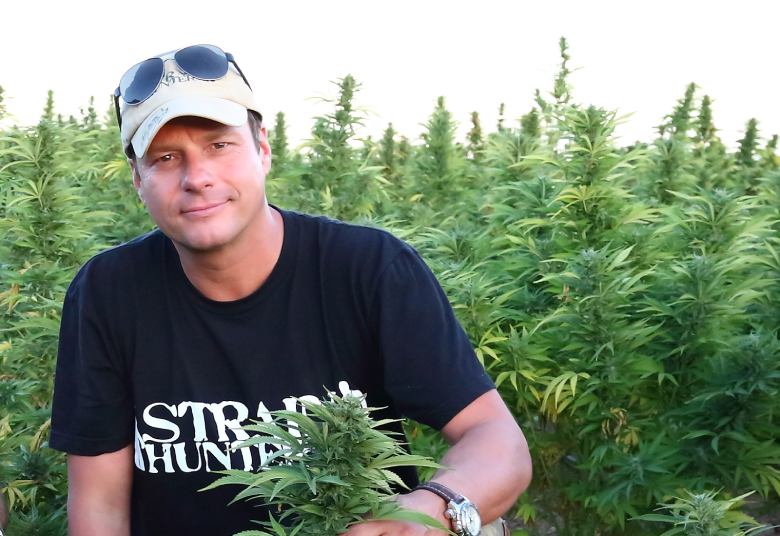 Arjan's words in memory of Franco Loja.
Here are the touching words of Arjan Roskam on the occasion of the death of his partner Franco Loja:
"With great sadness, I have to inform the world that my dearest brother has died. The biggest marijuana icon gave his life due to brain malaria during the struggle for the poorest in our latest project in the Congo.
Franco will be remembered as the most passionate, dedicated and competent person that our industry has ever had.
His passion and dedication to the plant have been unprecedented in the history of our sector. For 17 years, we have spent the best moments of our lives travelling and growing in the craziest parts of the world and spreading the message of cannabis or CBD Buds.
He was my partner and best friend and one of the most beautiful people I have ever met.
It has changed the life and perception of the CBD Flowers of the cannabis plants for many people in this world.
It was his duty to preserve this plant for future generations and make it acceptable worldwide, primarily through our Strain Hunters documentaries.
Life without him is almost unthinkable, but knowing him very well, he had only one desire, and it is that we all continue with his project.
I sincerely hope everyone will remember him as we do here at the Strain Hunters family. I will continue with our friends, to change the perception of cannabis, but from now on in his name.
Rest my brother in peace. I'll see you upstairs where I'm sure you're already building our first grow room and, Franco, don't worry: I'll take care of the business below with our brothers and your family.
See you later."
Franco Loja: a great man with great passions.
Franco Loja has struggled all his life to ensure that the prejudices against CBD Buds are eliminated and that everyone knows the real benefits of this plant.
One of his most famous phrases is undoubtedly the following:
"Cannabis is my passion, my life, my home. I feel I must make sure that this wonderful plant is preserved and enjoyed. I am a smoker, a grower, a breeder and a stump hunter. For the life". Franco Loja
This great man left us with an excellent legacy: we are sure that his death was not in vain.