SATIVA 20% | 10ml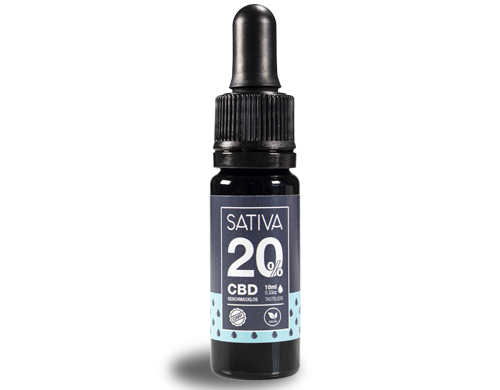 Sale!
Article information
CBD 20%
THC FREE
Sativa CBD Oil 20%
Those who have already been pleasantly impressed by the beneficial properties of CBD are the most likely candidate to fully appreciate this product, having a high concentration of CBD.
Selected raw materials are used to produce this completely THC-free oil, a product in conformity with JustBob's high quality standards. The method used to process the ingredients is absolutely respectful of their properties and nature, which ensures that they are free of harmful substances.
Use
CBD Sativa Oil is a cosmetic massage oil. It can be used as an oil to be applied before sports to warm up the muscles and prepare them for physical exertion, and most importantly, it is a perfect lubricant for skin massage. The main purpose of these oils is probably to soften, nourish and protect the skin.
Please note:
CBD Sativa oil should not be ingested or used as food. It cannot be used as an anxiolytic, anti-inflammatory or analgesic; it has no beneficial properties against pain or muscle spasms.
Disclosure
In full compliance with current regulations for cosmetic products (OCos), the CBD used in the Sativa Oil line consists exclusively of 2 components: MCT Oil (Caprylic/Capric Triglyceride; CAS No. 73398-61-5) and CBD (isolated by carbon dioxide extraction from the plant parts of the Cannabis Sativa plant). In addition, Articles 4 and 5 of Ordinance (OCos) 817.023.31 on Cosmetics stipulate that for each cosmetic product, there is a Product Information File (PIF) that guarantees and certifies its safety.